| A PERFECT SOLUTION FOR KEEPING MACHINE TOOLS IN ORDER
ProCab Tool Cabinet is an effortless and compact storage solution specifically designed for machine tools. Tool Cabinet helps you to maximize your storage usage and to keep the tools organized. Thanks to the vertical pull-out-drawers your tools are always easy to find, and the bilateral access to the tools enhances the ergonomics when working. With the customizable shelves and inserts, Tool Cabinet is suitable for a variety of industries and machines.
Designed especially for heavy industrial machine tools. Tool Cabinet is made of five (5) vertical drawers and each drawer can withstand up to 400kg. As an example, we at PRP are using it for the dies, punches and strippers of a turret punch press.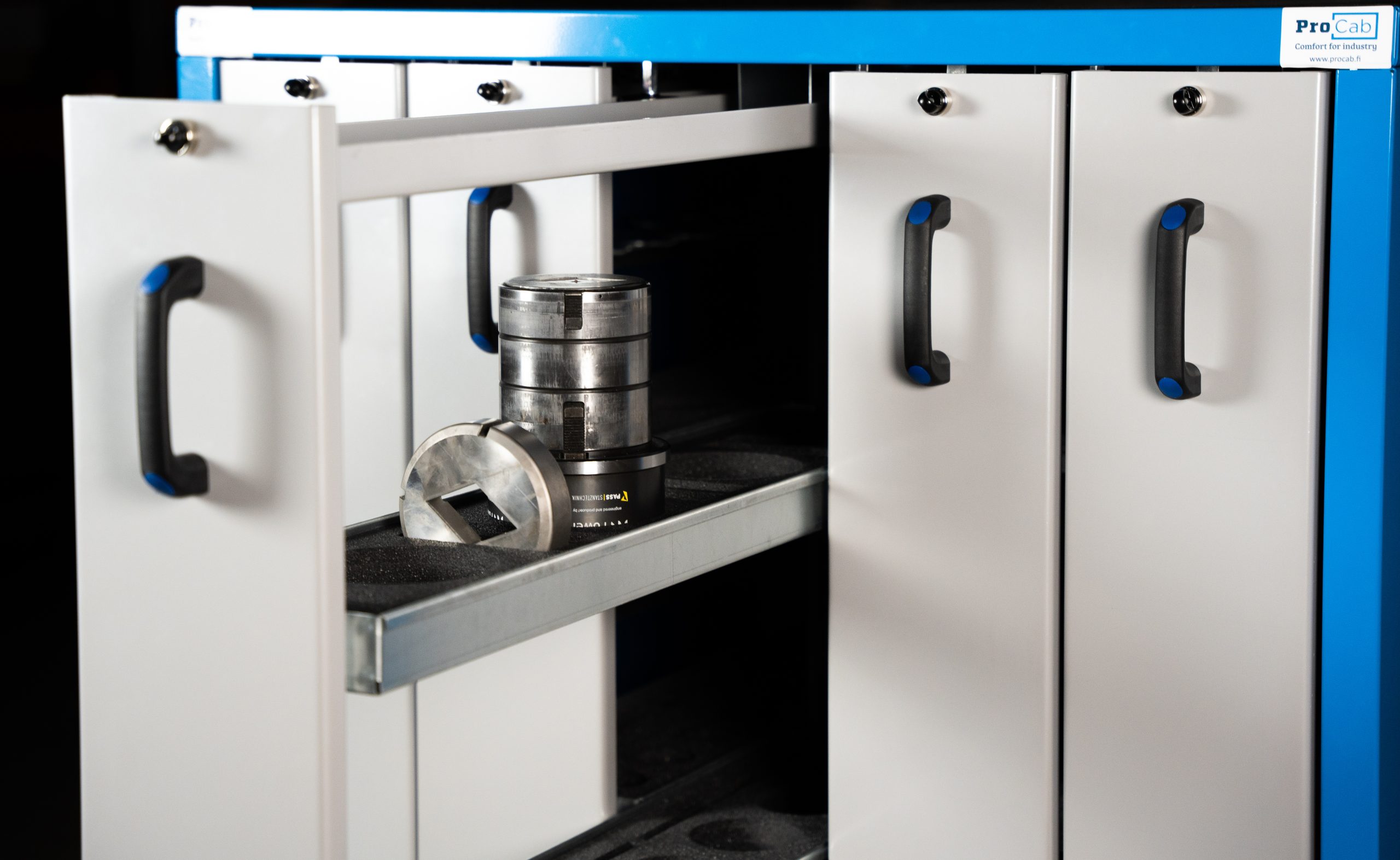 | INSERTS FOR DIFFERENT MACHINES
We have designed insert options for several machines, and we are constantly developing more of them.
If there is no desired option available yet, the foam inserts can be cut to match your tool set. In case the tool set changes, the inserts can also be changed easily. For example, inserts for the tools of turret punch press and sheet metal bender are available.
| POSSIBILITY TO CUSTOMIZE
It is possible to customize the tool cabinet according to your wishes – colour, shelves, inserts etc. Tell us about your machines or tool kits so that we can do our best to get you a perfect fit.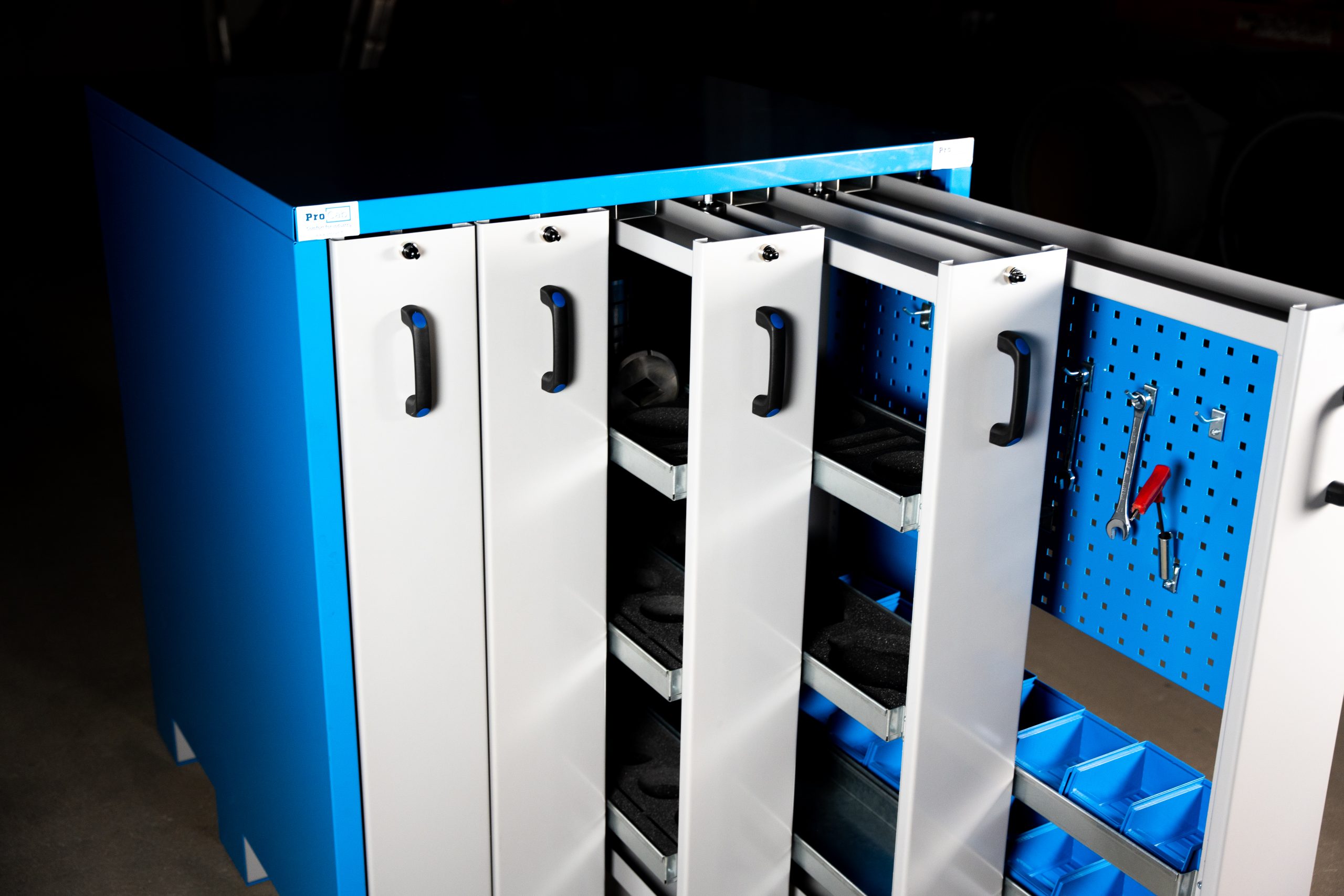 Tool cabinet for punching tools – 5 vertical drawers with lock.
Size: h1240 x w1040 x d1050 mm
Weight: 265kg without shelves
Didn't find what you wanted? Get yourself a customized version.