The company behind ProCab is Pohjanmaan Rakennuspelti Oy (PRP Oy), Seinäjoki-based company from Finland. We are specialized in sheet metal products, mainly focusing on façades, contract manufacturing of sheet metal products and ProCab. We've been in the business for more than 30 years and we have been working with all kind of companies, from private persons all the way to the biggest companies in Finland. PRP Oy is part of Duuri Group Oy, a Nordic family-owned concern, whose focus is on building surfaces.
In 2017, the never-ending search for new innovations for our customers led to ProCab seeing the light of day. One of PRP's biggest customers needed a solution for their industrial machine – it had to be soundproofed!
| INVENTING THE MODULE PANEL STRUCTURE
Soundproofing an industrial machine was not an easy task, since our expertise is in sheet metal production. That's when the help was needed, and in cooperation with a Finnish acoustic expert, the structure of the module panel was designed. The 14mm thick steel surfaced module panel is the key part of soundproofing in every ProCab Soundproof product. After the module panel structure was figured out and the enclosure was tested thoroughly, the first ProCab Machine Enclosure was born.
| RECOGNIZING THE NEED IN A CHANGING INDUSTRIAL ENVIRONMENT AND WORK CULTURE
Soon after the first Machine Enclosure was built, the need for soundproofing solutions started to become more and more clear in the industrial environment. Nowadays, people are aware of the dangers of getting exposed to noise at work, and realized the benefits of working in less noisy environment – Well-being and productivity usually go hand in hand! 
ProCab wasn't just a one time hit, it was much needed in the whole industry.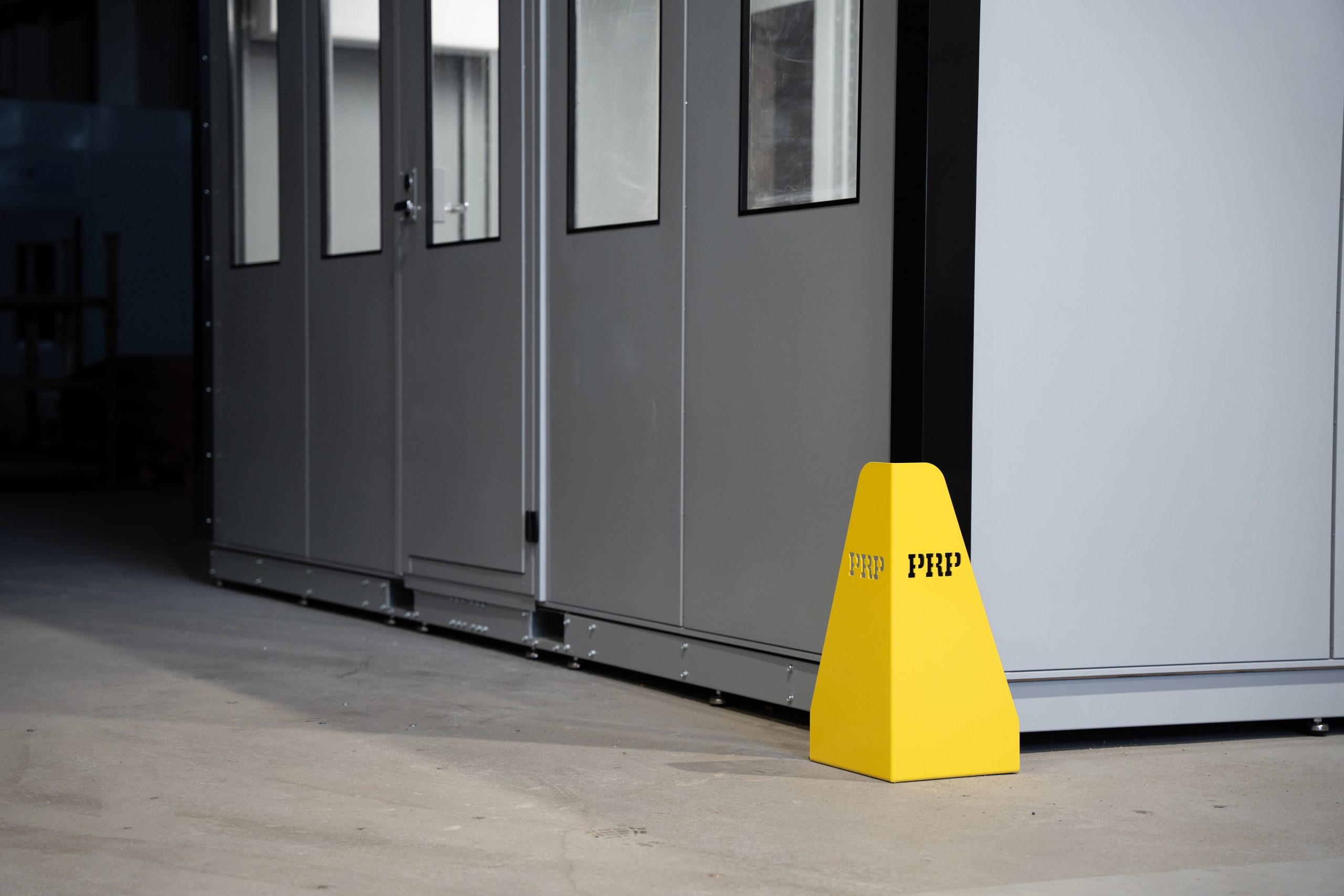 | EXPLORING THE POSSIBILITIES OF PROCAB
Ever since ProCab started, new innovative ideas have been implemented continuously. By now, ProCab has already served as an industrial office, operator room, clean room for food industry and hot work cabin just to name a few examples. The list of ideas is endless for us, and listening to our customers, is our biggest source of inspiration!
Want to tell us about your idea?