SOUNDPROOF MACHINE ENCLOSURE
| SMART PROTECTION FOR MACHINERY
ProCab is an innovation that can bring down the noise level in an industrial production environment by 18–20 decibels. When a loud machine is insulated with an efficient enclosure, the safety and well-being of staff is improved significantly and the space around the machine is free to be used in new ways without the noise hazard.
In practice, Soundproof Machine Enclosure is a protective structure that is made of 14-mm-thick steel-surfaced smart modules that can be erected around machinery and equipment. The size and shape of the walls can be modified according to the requirements of specific machinery and facilities.
| PROCAB CAN BE RETROFITTED
Soundproof Machine Enclosure can be installed simultaneously with new machinery or retrofitted for equal noise reduction results. It is designed and integrated for every individual case so that it won't interfere with the use, output or maintenance of the machine. Installation is performed on site. Thanks to the module panel structure, it's easy to modify or rebuild the enclosure, if the layout of the industrial production facility is altered.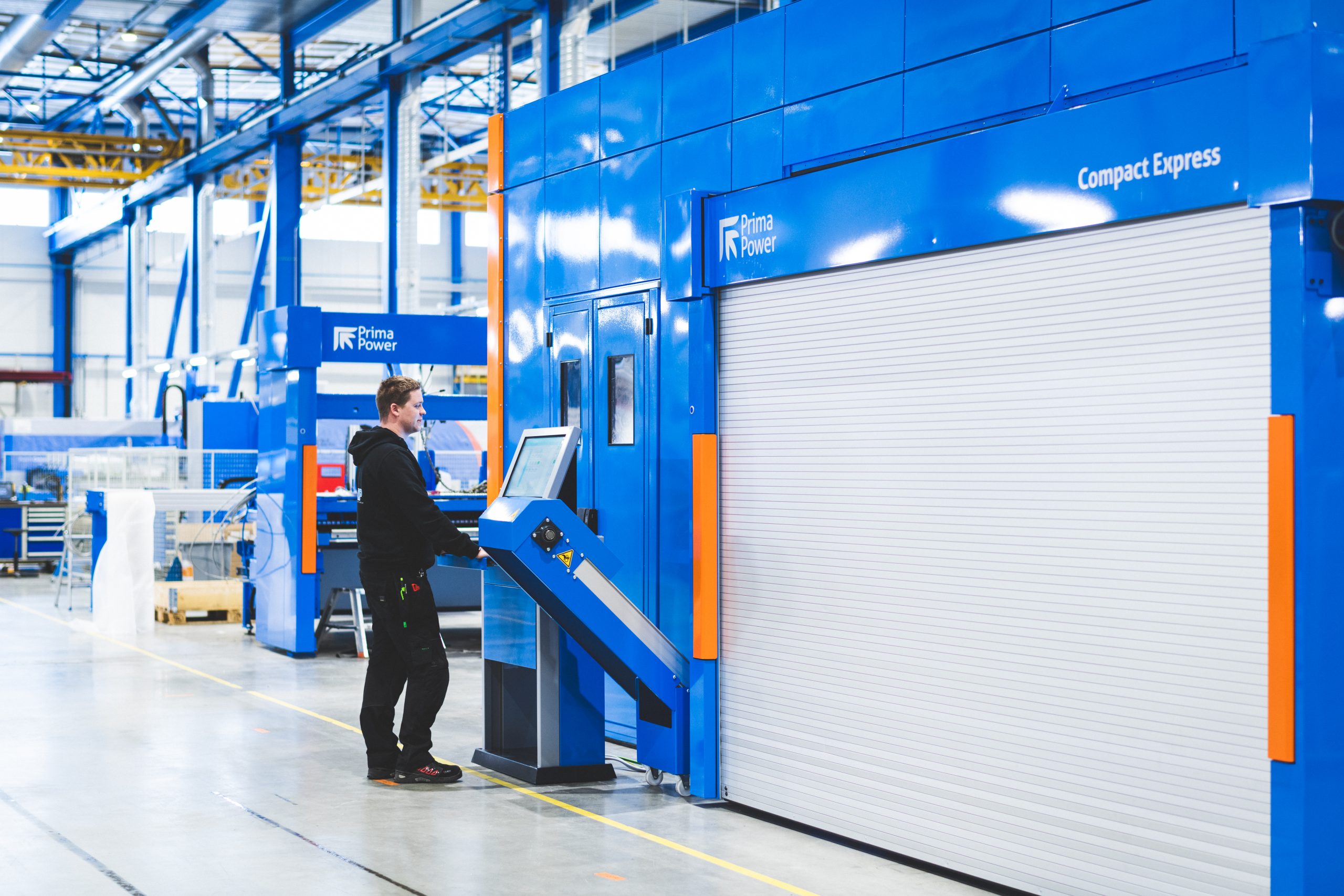 The enclosure is always designed with the customer to find a perfect fit. Using the standard sized ProCab module panels makes the process from design to installation remarkably easy. Varying kinds of hatches and doors are available, so material coming in or out is not a problem.
Standard module panel widths: 250, 500, 750 and 1000mm.
MACHINE ENCLOSURE - SMALL
MACHINE ENCLOSURE - MEDIUM
MACHINE ENCLOSURE - CUSTOM